GEORGE J. KOSSUTH
Kossuth was born in 1886 to Hungarian immigrants. He was a renaissance man, loving all aspects of art and the humanities. He is known primarily for his photography. However, his love extended to include music, literature, theater, gardening and woodworking. His work in restoration and his love of all the arts makes him a renowned figure in the history of Wheeling WV.
HIs photography included a large body of work involving portraits of internationally known musicians, singers, composers and conductors who visited Wheeling. He would host musicians at his studio on Chapline Street in Wheeling through the first part of the 1900s. Although known for his photography, he was also known to sing well, having a beautiful baritone voice.
From: West Virginians
Published by The West Virginia Biographical Association, 1928
Submitted by Linda Fluharty.     George J. Kossuth, one of the country's noted portrait photographers, has been host, in his studio in Wheeling, to many of the famous figures in American life, attracted to Wheeling by Mr. Kossuth's repute as an artist and desirous of sitting as a client of his. He has made the photographs of countless notables of the stage and public life, and is recognized among his fellows in the photographer's craft as a leader and something of a genius. He is a former president of the Photographers' Association of the Middle Atlantic States, and his name is familiar to photographers throughout the United States.

     In Wheeling, Mr. Kossuth is held in universal esteem and affection. Few people possess a finer personal charm, and he is known, moreover, as a singer and a leader in the various musical organizations of the city of Wheeling.

     He was born in Clifton, West Virginia, April 12, 1886, son of Peter and Mary Kossuth, and attended public schools. He served an apprenticeship in his profession from 1899 to 1909, in the studio of J. E. Giffin, Wheeling, and at the end of that ten-year period established the Kossuth Studio at 1222 Market Street. In 1915, due to press of business, he was forced to have larger quarters, and moved to his present studio at 1219 Chapline Street.

     Mr. Kossuth is a member of all Masonic bodies, is president of the Rotary Club of Wheeling, a life member of the Photographers' Association of America, and a member of the Blue Pencil Club of Wheeling, and takes an active part in the Little Theatre activities.
Wheeling Hall Of Fame
George J. Kossuth (1886-1960)
Music and Fine Arts
Inducted 1980
If ever the term "Renaissance Man" could be appropriately applied to a person, George J. Kossuth was the man. A photographer of consummate skill, he captured the character of some of the world's great personalities with his camera. His avocations covered the spectrum of the arts.
No one ever suspected that his formal education ended with the eighth grade. His assemblage of knowledge was the result of his own curiosity and boundless enthusiasm. He moved with confidence in the realms of music, art, the written word, the theatre, the garden, and the wood-working shop. Organizations of which he became a member invariably honored him with their highest office.
Kossuth's grandparents fled the Hungarian Revolution of 1848. Peter Kossuth, George's Father, was a cabinet-maker and carpenter in Kentucky. George was born in Clifton, W.Va., but he and his family moved to Wheeling when he was young and lived in the Eighth Ward for many years.
A gift of a box camera when George was 12 ignited a spark. After the eighth grade, he entered a 10-year apprenticeship to learn the craft of photography. In 1909, he opened his own studio. His portrait photography became internationally renowned.
Kossuth earned Craftsmen and Masters honors in photography from the Photographers Association of America. He went on to become Chairman of the Board of the PPA and a trustee of the Association's Winona School of Photography.
The master photographer also loved music. As a board member of the Frazier Concert Society, he met every famous musical artist that came to Wheeling and photographed them all at this studio at 1219 Chapline St.Kossuth was instrumental in the organization of the Little Theatre of Wheeling. Along with his friend George Stroble, he established the first broadcasting studio of WWVA.
Kossuth loved to work with his hands. He restored a 1911 Stanley Steamer. And in 1941 he purchased the Stifel Mansion at 807 N. Main St. and restored it to its original state. It became his residence and studio, a place for many civic and social gatherings, as well as a meeting place for the Blue Pencil Club. It remained his home until he died in 1960.
A Treasure Hunt: The Stifel-Kossuth House article here: http://www.archivingwheeling.org/blog/love-old-buildings-wheeling-history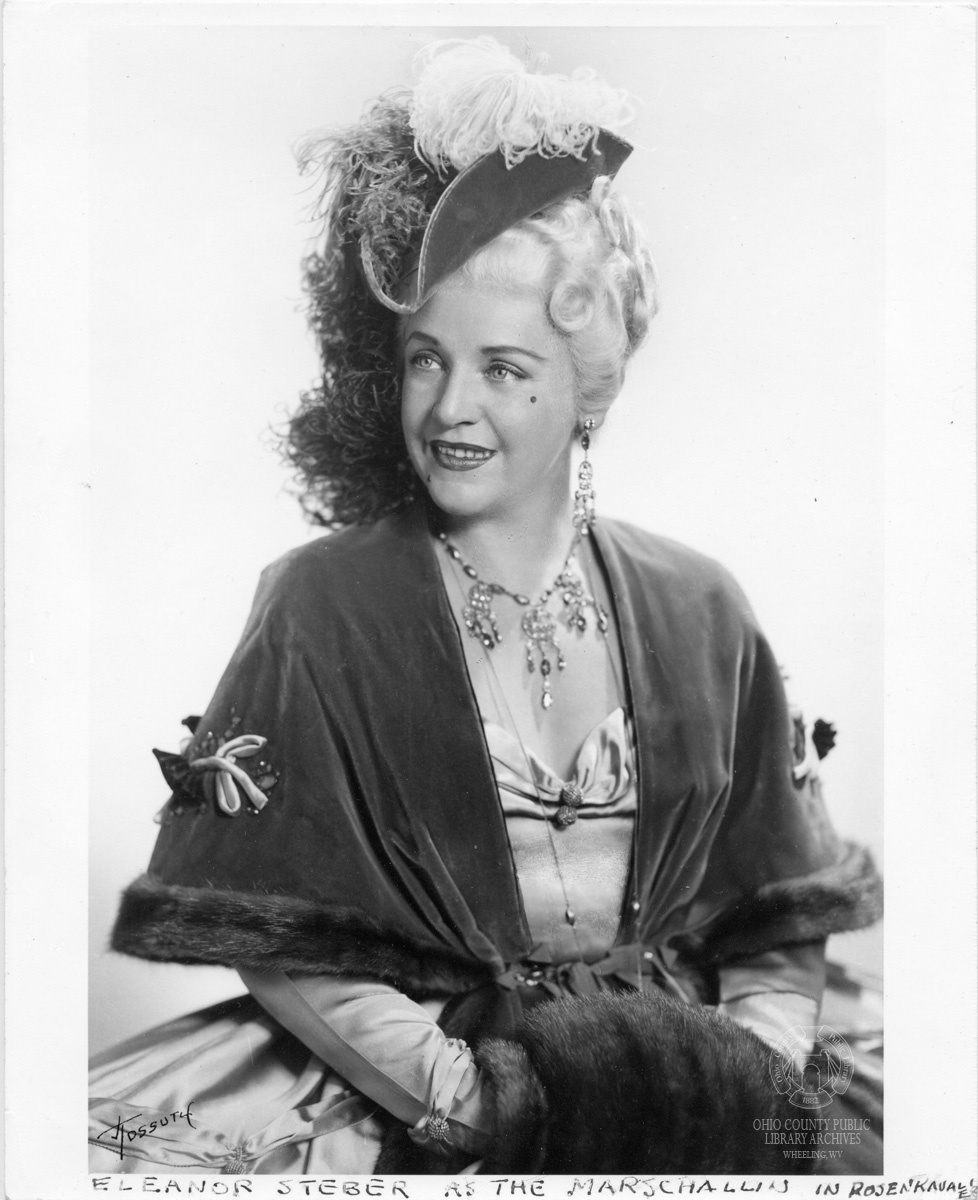 Newspaper Clippings on George J Kossuth