While working on my personal genealogy, I have come across DISTANT relatives that have left me wanting to know more than their place of birth, when they were baptized or how they came to be in the area where they are buried. Someone once said that on the gravestone, the most important piece of information is the dash between their birth date and their death date because that's "where all the living happened". Although I tend to agree, sometimes finding out about that pesky little dash is harder than one might imagine. That was not the case when my genealogy research introduced me to my third cousin, 1x removed, Robert Dale Spitzer from Madison County, Indiana. He had a lot of material available to read. And, oh, what a fascinating read it has been!
Robert D Spitzer was born on October 26, 1915 in Anderson, Madison County, Indiana to Willis and Nellie (Moneyhun) Spitzer. My relation to Spitzer could be traced through the Moneyhun line which includes my maternal grandmother.
He attended Anderson High School where in 1930 he participated in the Glee Club.
And where he graduated in 1933 with noted memberships in Science-Math Club, Choral Club, Band and Boys' Glee Club. I was extremely tickled to find that the archived yearbook had his signature above his photo.
He attended Indiana University in 1934 and then went on to study at the Perdue University School of Science. After graduating from Perdue University, Robert would then enlist in the Regular Army, Air Corps. He had the rank of Aviation Cadet. He enlisted at Patterson Field in Ohio on 7 Sep 1940. He completed basic training in Nebraska then was transferred to the Specialized Training Squadron, Maxwell Field, Alabama where he utilized his higher understanding of mathematics. The military would then send him on to the University of Miami, FL for three months of intensive Air Navigation training. At the time of his enlistment, his civil occupation was noted as salesman. He was 69 inches tall (5′ 9″) and he weighed 156 pounds. (source: Civil Life and The Moneyhuns of Cooper Ridge).
Robert Dale Spitzer would, multiple times over, be a part of military history during his career. I will endeavor to lay out all of the various accomplishments and deeds as I found them in archived aviation reports, books and newspapers.
September 11, 1941 he would accept an appointment to the Officers' Reserve Corps.
Robert's first assignment was in Hawaii where he received intensive training. He was appointed commanding officer of a navigation section by a vote of cadets and on order of the commanding officer. During this time, he would be part of a crew who had the distinction of making the longest over water flight ever achieved by a B-17 Flying Fortress. (Source: The Moneyhuns of Cooper Ridge)
My immediate research was to figure out where he was on December 7, 1941 when the Imperial Japanese Navy Air Services made their strike on the naval base at Pearl Harbor in Honolulu. I had found mention of his being stationed out of Hawaii in family genealogy books. I found this article to confirm he had not been in the area but was recalled after the attack.
Below is an article from Baltimore Maryland's The Evening Sun dated November 26, 1942 titled: "Fortress Wins Duel With Jap Navy's Best Plane".
Excerpt: "From a Base in the Guadalcanal Sector, Nov 2 (Via Air Mail) – The best four-motored bomber the United States Army has, the B-17 or Flying Fortress, took on the best four-motored bomber the Japanese navy has, the Kawanishi 97 flying boat, today over waters north of here. After forty-four minutes of the most spectacular dogfighting any heavy bomber has lived through in the war so far, it carried its wounded in a slow circle of triumph over the flaming remains of its enemy and then returned safely to base. "
Robert Spitzer was a First Lieutenant and the navigator of the Flying Fortress in this vividly described recounting of the events as told through the first person perspective of his crewmate, Ira Wolfert. They shared a front row seat to the spectacle, sitting in the glass-enclosed nose of the plane. Spitzer was injured in this exchange with the Japanese Bomber. The details of his injuries were as follows: "Lieutenant Spitzer had been burned on his legs in five places by five hot shells without any of them breaking the skin." Later in the article it notes: "Spitzer had dropped his guns for a movie camera. He was grinding away on that with one hand to provide headquarters with proof of the kill and was lending his wounded friend the support of his spare shoulder."
The closing line of this piece really struck me: " – anyway, it's quite rare nowadays for a man to be able not only to kill exactly those who have hurt him, but also stand up and watch them die." (Source: North American Newspaper Alliance)
Needless to say, I would love to find a copy of that fight film.
Ira Wolfert wrote a book that includes the encounter: Battle for the Solomons. I was able to secure a copy for my private library.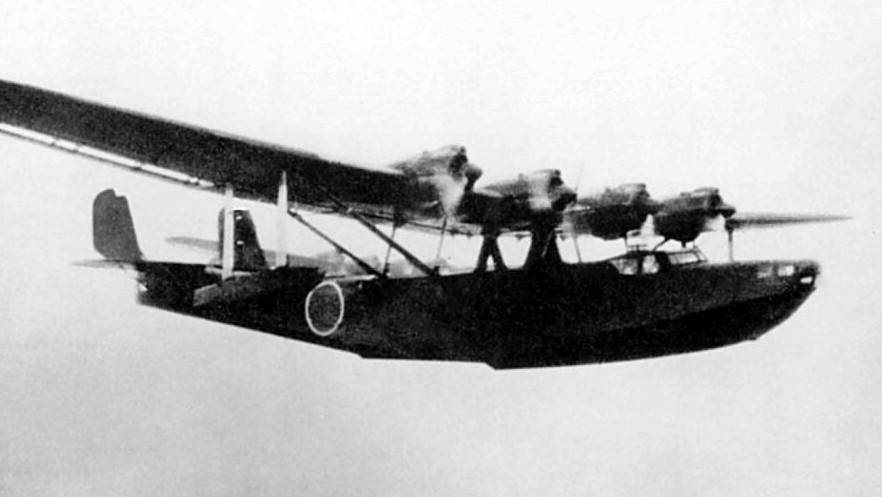 The battles over Solomon Islands included some firsts. He was on board of the plane to drop the first bombs on Guadalcanal. His plane was the first to land at two Solomon Island advanced airfields. Theirs would also be the first land-based plane to land on Wake Island and Midway. (Source: The Moneyhuns of Cooper Ridge)
One month after the incident with the Kawanishi, I find an article titled "Anderson Pilot Promoted" which notes Spitzer had been promoted to captain.
A number of Wolfert's articles and photos from the event circulated for months to come. In this one from The Star Press of Muncie Indiana on January 10, 1943, the accompanying photo was of an injured Robert Spitzer.
December 22, 1942, Capt Robert Spitzer was awarded the Purple Heart for outstanding service on the Pacific Front.
Spitzer received a medal for meritorious achievement for actions in the Solomons.
This article notes: "First Lieutenant Robert D Spitzer of Anderson, who as a member of a heavy bombardment crew, was proceeding on a mission to bomb enemy shipping and installations at Kokumbona, Guadalcanal, when a transport was sighted in the harbor landing troops and supplies. In spite of heavy anti-aircraft fire and enemy fighter plane attack, Lieutenant Spitzer and other members of the crew dropped their bombs with such accuracy and effectiveness that the transport was left in flames.
Of course, who is going to let a little thing like war get in the way of their happiness, am I right? On February 28, 1943, Robert would marry Mildred Geraldine "Gerry" Barron, daughter of Lieut Col and Mrs Merle W Barron, at Hickman field chapel in Honolulu.
From the homecoming announcement below, we find that included among the air medals Spitzer received was the Distinguished Flying Cross. Along with the medals, he received a presidential citation from Franklin D Roosevelt. He took part in the Battle of Midway and Solomon islands.
An announcement in the Indianapolis News dated May 27, 1943 adds insight into Spitzer's receipt of the Flying Cross and adds that he received an oak leaf cluster for the Purple Heart and two oak leaf clusters for an air medal. The oak leaf clusters indicate subsequent awards for the same decoration.
And then the most unimaginable event happened. Spitzer was on board a plane which departed Mather field in California and which never reached its destination of Colorado Springs, CO.
He was part of a team asked to rewrite General Arnold's Book of Navigation. He was a passenger on a plane from Mather's Field in California and headed to Ohio for material and information. Around noon on July 14, 1973, the plane was reported over Midvale, Utah. It was the last report made by their crew. It would be three and a half months before the wreckage was found. It was determined the plane crashed on a mountain in Utah.
Willis Spitzer, Robert's father, received a letter from his son, detailing where he would be flying, two days after the disappearance of the flight. Also in the letter, Robert detailed to his father that he was assisting to help prepare a new book for the service on aerial navigation.
Robert Dale Spitzer was one of six airmen who were killed in the crash of U.S. Army Air Corps AT-18A Hudson #42-55498, in the Fishlake National Forest, approximately 65 miles east of Loa, Utah. The wreck would be found late October 1943. Also killed were: Maj. Paul E. Spence 1 Lt. Leonard A. Keyes, Jr. 2 Lt. Orion L. Mock S/Sgt. Allen C. Hebert S/Sgt. Charles F. Royse
At the time of his death, Robert Spitzer had received the following awards:
Distinguished Flying Cross with one oak leaf cluster
Air Medal with three oak leaf clusters
Purple Heart with one oak leaf cluster
Distinguished Unit Citation, Air Corps, from the President
Distinguished Unit Citation, Navy
American Defense Service Medal
World War II Victory Medal
Asiatic Pacific Campaign Medal
Foreign Service Clasp
Gold Star Lapel Button
Three Campaign Ribbons
Archived Military Aviation Reports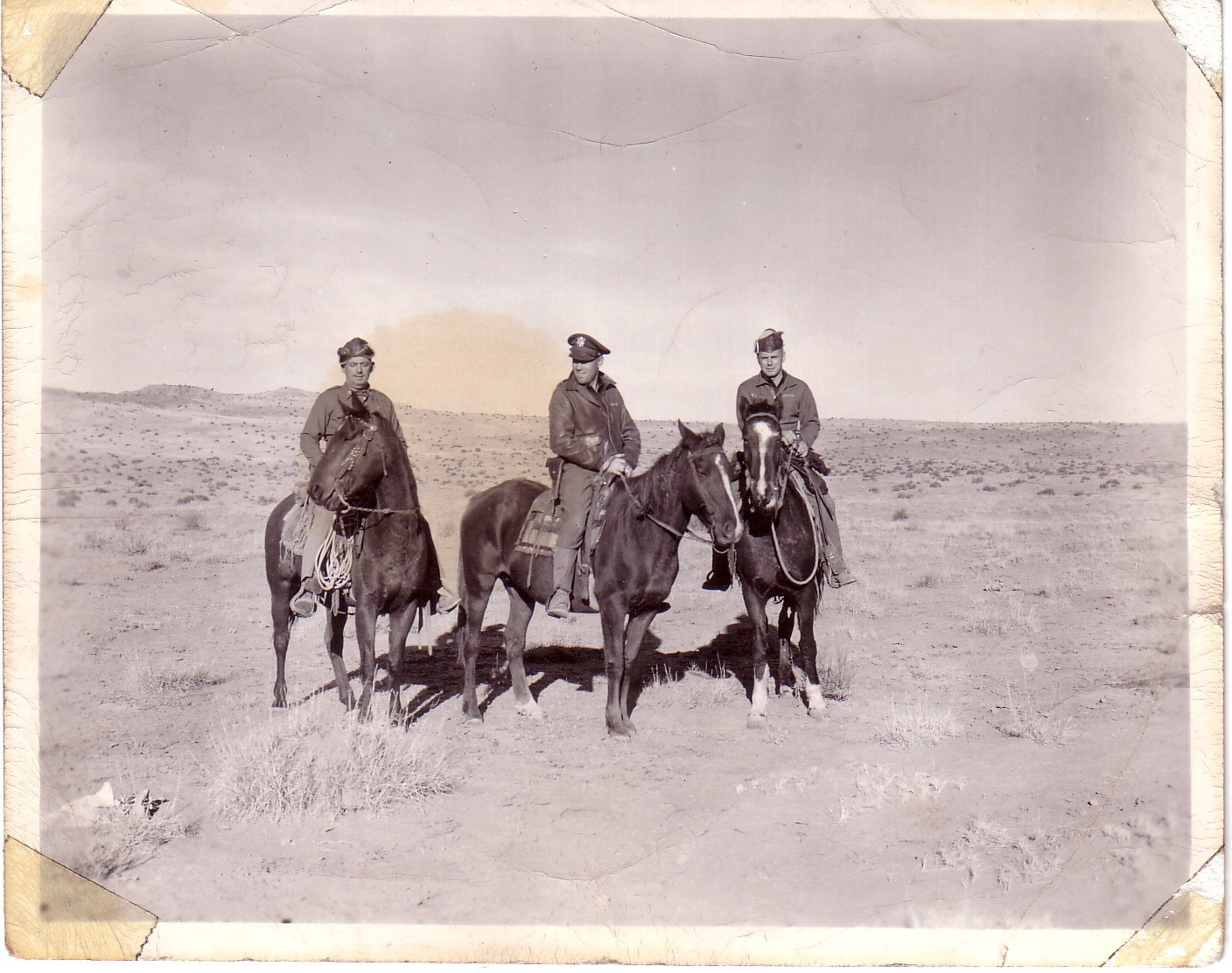 https://irma.nps.gov/Datastore/DownloadFile/582975
For an amazingly detailed account of the crash/search/recovery – the Utah Historical Society wrote about it in their Quarterly. It is available online through the link below. Pages 359-378 if looking at the actual page – 61/103 is the start if looking at the top of the site as you scroll the pages.
Robert Dale Spitzer was burried in Maplewood Cemetery in Anderson, Indiana.
Utah Memorial To Honor Crash Victims
Station KSL piece on 2017 creation of Utah memorial to honor crash victims: https://www.ksl.com/article/44387620/small-southern-utah-town-to-honor-6-killed-in-1943-military-plane-crash
Monument Dedication Article: https://www.insiderutah.com/2017/05/17/tragedy-desert-monument-dedication/
Additional Information about Robert Spitzer:
I first encountered details of Robert's bravery while reading the book: The Moneyhuns of Cooper Ridge. This is a family genealogy book for the Moneyhun line. Below are the pages that introduced me to this war hero.