I just found out that the Addams Family has a West Virginia connection. Ted Cassidy grew up in Phillipi. You would know him as "Lurch".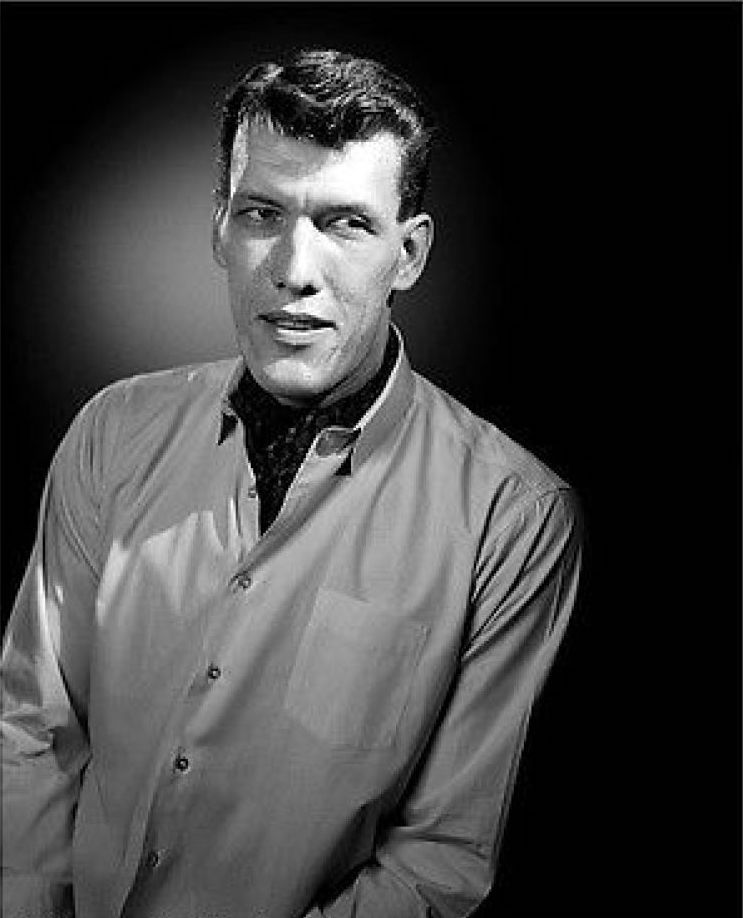 Pulled from the IMDb page of Ted Cassidy:
Theodore Crawford "Ted" Cassidy was born on July 31, 1932 in Pittsburgh, PA. He was raised in Philippi, WV. Cassidy excelled in school and even started high school at an early age. While in high school he played basketball and football. Despite this, he was a frequent target of bullying by his much-older classmates for his above average height of 6'1″.
After his high school graduation, Cassidy attended West Virginia Wesleyan College and was a member of the Alpha Sigma Phi fraternity. He later attended Stetson University, where he was active in the student government and played basketball for the Stetson Hatters, averaging 17 points and 10 rebounds in three seasons (1952-55). In 1952, Cassidy became a member of the Ormond Beach, FL Live Saving Corp and worked as a lifeguard in the Ormond Beach/Daytona Beach area.
After graduating with a degree in speech and drama, he married Margaret Helen in 1956 and they moved to Dallas, TX. He worked as a mid-day dj on WFAA-AM. In addition to being a radio personality, he also appeared on WFAA-TV Channel 8 playing Creech, an outer space creature on the "Dialing for Dollars" segments of Ed Hogan's afternoon movies. Incidentally, he gave an in-studio report from the WFAA radio station on the day that John F. Kennedy was assassinated and was among the first to interview eyewitnesses W.E. Newman, Jr. and Gayle Newman.
An accomplished musician, Cassidy moonlighted at Luby's Cafe at the Lochwood shopping center in Dallas, playing the organ to entertain patrons. In 1957, his wife Margaret gave birth to their son, Sean, and, in 1960, their daughter, Cameron, was born.
Cassidy's 6′ 9″ height gave him an advantage in auditioning for unusual character parts, which led to his most famous role as "Lurch" in The Addams Family. Although the character was originally intended to be mute, Cassidy ad-libbed his signature line, "You rang?" The subtle humor and his deep voice was an immediate hit and became a recurring phrase that was written into the script. Despite being an accomplished organist, the harpsichord was actually a dead keyboard that Ted pretended to play. When he wasn't on-screen, Cassidy played "Thing", the disembodied hand who assisted the Addams' household, and a crew member would fill in during Lurch's on-camera scenes.
In 1965, Cassidy released a seven-inch vinyl on Capitol Records with two songs; "The Lurch", written by Gary S. Paxton, and "Wesley," written by Cliffie Stone and Scott Turner.
He introduced the dance and performed the song "The Lurch" on September 11, 1965 on Shivaree (1965), and again on Halloween of the same year on Shindig! (1964), along with Boris Karloff performing "The Monster Mash".
While filming "The Addams Family", Ted found extensive work with Hanna-Barbera Studios on a recurring basis, providing dozens of cartoon character voices. Cassidy also appeared in a variety of other television shows, including a regular role on NBC's The New Adventures of Huckleberry Finn (1968) as "Injun Joe", the nemesis of Tom Sawyer and Huck.
He worked with Gene Roddenberry on the original Star Trek: The Original Series (1966), as the voice of the menacing puppet of "Balok" in "The Corbomite Maneuver", the android "Ruk" in "What Are Little Girls Made of?" and the voice of "The Gorn" in "Arena".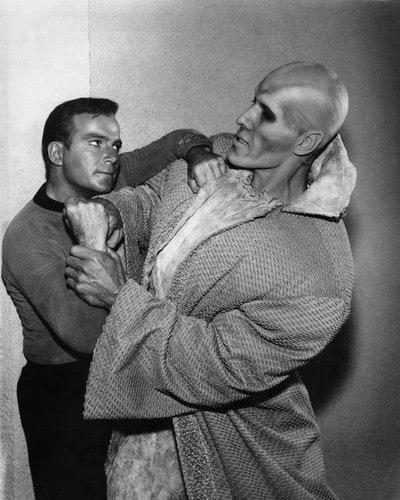 He also played "Isiah" in Roddenberry's post-apocalyptic drama pilots, Genesis II (1973) and Planet Earth (1974). Other appearances include The Man from U.N.C.L.E. (1964), Lost in Space (1965), Daniel Boone (1964) and as "Bigfoot" in The Six Million Dollar Man (1974).
He also narrated the opening for the TV series The Incredible Hulk (1977), including selected growls and roars during the first two seasons.
His theatrical work included Mackenna's Gold (1969) and The Last Remake of Beau Geste (1977) among others, but his most memorable role was as "Harvey Logan" in Butch Cassidy and the Sundance Kid (1969) in 1969 ("Rules? In a knife fight?") He also co-wrote the screenplay for 1973's The Harrad Experiment (1973), in which he made a brief appearance.
Ted Cassidy died at the age of 46 on January 16, 1979 following complications from open-heart surgery. Actress Sandra Martinez took care of him during his final years, and his remains were cremated and later buried in the backyard of his Woodland Hills home. The exact location is unknown.
"Well and that's what everybody remembers…it's going to be remembered a long time, whether I like it or not and I think there's some things about it I like." (when asked in a 1972 television interview about being remembered about his most famous role as Lurch in "The Addams Family")
Other personal quotes:
"If I'm up for a part if, I'm asked to play something, I really worry what I'm going to be because they always make fellows like me the big dumb galoot, the oaf who doesn't know anything, who trips over himself. We are apparently idiots, all big men. You end up never leading anybody to anything. You end up holding people, while the boss hits them in the face — scratching your head a lot wondering where all your marbles went. Well, that kind of thing doesn't appeal to me at all. I used to think that's how it was and I would do it, but I won't do it anymore. I turn down everything that comes along like that. So, the only thing you can rely on are those who have worked with you and know that you are consistent, talented and reliable, and maybe they're friends of yours and are willing to put you to work so you don't end up in the welfare line." (from a 1978 interview)
"None. None of them! I don't want to be remembered for any of them because I don't like any of them. I'm not proud of any of them. I am still waiting for the one role I will have pride in and want to be associated with down the years." (on the role he would most like to be known for playing)
Cassidy played a bartender in a Lite Beer commercial featuring Wilt Chamberlain. At the end of the commercial, Cassidy sarcastically called Chamberlain "shorty".
IMDb cut and paste of his whole body of acting work – impressive! The hyperlinks will take you to the IMDb page for that particular show.
1982 Flash Gordon: The Greatest Adventure of All (TV Movie)
Thun (voice)
1977-1982 The Incredible Hulk (TV Series) Narrator / Hulk / Narrator, Hulk- Slaves (1982) … Narrator (voice, uncredited)- A Minor Problem (1982) … Narrator (voice, uncredited)- Triangle (1981) … Narrator (voice, uncredited)- Sanctuary (1981) … Narrator (voice, uncredited)- Two Godmothers (1981) … Narrator (voice, uncredited)- The Phenom (1981) … Narrator (voice, uncredited)- Patterns (1981) … Narrator (voice, uncredited)- Danny (1981) … Narrator (voice, uncredited)- Half Nelson (1981) … Narrator (voice, uncredited)- Interview with the Hulk (1981) … Narrator (voice, uncredited)- The Harder They Fall (1981) … Narrator (voice, uncredited)- The First: Part 2 (1981) … Narrator (voice, uncredited)- The First: Part 1 (1981) … Narrator (voice, uncredited)- East Winds (1981) … Narrator (voice, uncredited)- Wax Museum (1981) … Narrator (voice, uncredited)- King of the Beach (1981) … Narrator (voice, uncredited)- Goodbye Eddie Cain (1981) … Narrator (voice, uncredited)- Fast Lane (1981) … Narrator (voice, uncredited)- Bring Me the Head of the Hulk (1981) … Narrator (voice, uncredited)- Dark Side (1980) … Narrator (voice, uncredited)- Prometheus: Part II (1980) … Narrator (voice, uncredited)- Prometheus (1980) … Narrator (voice, uncredited)- On the Line (1980) … Narrator (voice, uncredited)- Nine Hours (1980) … Narrator (voice, uncredited)- Equinox (1980) … Narrator (voice, uncredited)- Deathmask (1980) … Narrator (voice, uncredited)- A Rock and a Hard Place (1980) … Narrator (voice, uncredited)- The Psychic (1980) … Narrator (voice, uncredited)- The Lottery (1980) … Narrator (voice, uncredited)- Falling Angels (1980) … Narrator (voice, uncredited)- Long Run Home (1980) … Narrator (voice, uncredited)- Sideshow (1980) … Narrator (voice, uncredited)- Proof Positive (1980) … Narrator (voice, uncredited)- Broken Image (1980) … Narrator (voice, uncredited)- Captive Night (1979) … Narrator (voice, uncredited)- Babalao (1979) … Narrator (voice, uncredited)- The Snare (1979) … Narrator (voice, uncredited)- Homecoming (1979) … Narrator (voice, uncredited)- Behind the Wheel (1979) … Narrator (voice, uncredited)- Jake (1979) … Narrator (voice, uncredited)- My Favorite Magician (1979) … Narrator (voice, uncredited)- The Slam (1979) … Narrator (voice, uncredited)- Brain Child (1979) … Narrator (voice, uncredited)- Blind Rage (1979) … Narrator (voice, uncredited)- Metamorphosis (1979) … Narrator (voice, uncredited)- The Confession (1979) … Narrator / Hulk (voice, uncredited)- Kindred Spirits (1979) … Narrator / Hulk (voice, uncredited)- No Escape (1979) … Narrator / Hulk (voice, uncredited)- The Disciple (1979) … Narrator / Hulk (voice, uncredited)- Mystery Man: Part II (1979) … Narrator / Hulk (voice, uncredited)- Mystery Man (1979) … Narrator / Hulk (voice, uncredited)- Haunted (1979) … Narrator / Hulk (voice, uncredited)- Like a Brother (1979) … Narrator / Hulk (voice, uncredited)- A Solitary Place (1979) … Narrator / Hulk (voice, uncredited)- Wildfire (1979) … Narrator / Hulk (voice, uncredited)- Escape from Los Santos (1978) … Narrator / Hulk (voice, uncredited)- Stop the Presses (1978) … Narrator / Hulk (voice, uncredited)- Killer Instinct (1978) … Narrator / Hulk (voice, uncredited)- Alice in Disco Land (1978) … Narrator / Hulk (voice, uncredited)- Another Path (1978) … Narrator / Hulk (voice, uncredited)- A Child in Need (1978) … Narrator / Hulk (voice, uncredited)- Rainbow's End (1978) … Narrator / Hulk (voice, uncredited)- The Antowuk Horror (1978) … Narrator / Hulk (voice, uncredited)- Married (1978) … Narrator / Hulk (voice, uncredited)- The Waterfront Story (1978) … Narrator / Hulk (voice, uncredited)- Earthquakes Happen (1978) … Narrator / Hulk (voice, uncredited)- Life and Death (1978) … Narrator / Hulk (voice, uncredited)- Never Give a Trucker an Even Break (1978) … Narrator / Hulk (voice, uncredited)- The Hulk Breaks Las Vegas (1978) … Narrator / Hulk (voice, uncredited)- 747 (1978) … Narrator, Hulk (voice, uncredited)- Terror in Times Square (1978) … Narrator / Hulk (voice, uncredited)- Of Guilt, Models and Murder (1978) … Narrator / Hulk (voice, uncredited)- The Beast Within (1978) … Narrator / Hulk (voice, uncredited)- Final Round (1978) … Narrator / Hulk (voice, uncredited)- The Incredible Hulk: Death in the Family (1977) … Narrator / Hulk (voice, uncredited)- The Incredible Hulk (1977) … Narrator (voice, uncredited) 1977-
1980 Captain Caveman and the Teen Angels (TV Series) Additional Voices- Lights, Camera, Cavey! (1980) … Additional Voices (voice)- The Old Caveman and the Sea (1980) … Additional Voices (voice)- The Mystery of the Meandering Mummy (1980) … Additional Voices (voice)- The Legend of Devil's Run (1980) … Additional Voices (voice)- The Haunting of Hog's Hollow (1980) … Additional Voices (voice)- Cavey Goes to College (1980) … Additional Voices (voice)- Kentucky Cavey (1980) … Additional Voices (voice)- The Albino Rhino (1980) … Additional Voices (voice)- Old Cavey in New York (1980) … Additional Voices (voice)- Cavey and the Murky Mississippi Mystery (1980) … Additional Voices (voice)- Dragonhead (1980) … Additional Voices (voice)- Cavey and the Baffling Buffalo Man (1980) … Additional Voices (voice)- Prehistoric Panic (1980) … Additional Voices (voice)- Cavey and the Volcanic Villain (1980) … Additional Voices (voice)- The Dummy (1980) … Additional Voices (voice)- The Scarifying Seaweed Secret (1980) … Additional Voices (voice)- Cavey's Missing Missile Miss-tery (1978) … Additional Voices (voice)- Cavey's Fashion Fiasco (1978) … Additional Voices (voice)- Cavey's Winter Carnival Caper (1978) … Additional Voices (voice)- Wild West Cavey (1978) … Additional Voices (voice)- Cavey's Mexicali 500 (1978) … Additional Voices (voice)- Cavey's Crazy Car Caper (1978) … Additional Voices (voice)- Muscle-Bound Cavey (1978) … Additional Voices (voice)- Disco Cavey (1978) … Additional Voices (voice)- Playing Footsie with Bigfoot (1977) … Additional Voices (voice)- The Strange Case of the Creature from Space (1977) … Additional Voices (voice)- Ride 'em Caveman (1977) … Additional Voices (voice)- The Fur Freight Fright (1977) … Additional Voices (voice)- The Disappearing Elephant Mystery (1977) … Additional Voices (voice)- Cavey and the Weirdo Wolfman (1977) … Additional Voices (voice)- Cavey and the Kabuta Clue (1977) … Additional Voices (voice)- The Creepy Claw Caper (1977) … Additional Voices (voice)- The Crazy Case of the Tell-Tale Tape (1977) … Additional Voices (voice)- Double Dribble Riddle (1977) … Additional Voices (voice)- Big Scare in the Big Top (1977) … Additional Voices (voice)- The Creepy Case of the Creaky Charter Boat (1977) … Additional Voices (voice)- What a Flight for a Fright (1977) … Additional Voices (voice)- The Mixed Up Mystery of Deadman's Reef (1977) … Additional Voices (voice)- The Kooky Case of the Cryptic Keys (1977) … Additional Voices (voice) 1978-
1979 Godzilla (TV Series) Godzilla- The Deadly Asteroid (1979) … Godzilla (voice)- Island of Doom (1979) … Godzilla (voice)- Valley of the Giants (1979) … Godzilla (voice)- The Macro-Beasts (1979) … Godzilla (voice)- The Golden Guardians (1979) … Godzilla (voice)- Moonlode (1979) … Godzilla (voice)- Pacific Peril (1979) … Godzilla (voice)- The Cyborg Whale (1979) … Godzilla (voice)- The City in the Clouds (1979) … Godzilla (voice)- The Beast of Storm Island (1979) … Godzilla (voice)- Ghost Ship (1979) … Godzilla (voice)- MicroGodzilla (1979) … Godzilla (voice)- Calico Clones (1979) … Godzilla (voice)- The Time Dragons (1978) … Godzilla (voice)- The Sub-Zero Terror (1978) … Godzilla (voice)- The Breeder Beast (1978) … Godzilla (voice)- The Magnetic Terror (1978) … Godzilla (voice)- Island of Lost Ships (1978) … Godzilla (voice)- The Horror of Forgotten Island (1978) … Godzilla (voice)- The Colossus of Atlantis (1978) … Godzilla (voice)- The Energy Beast (1978) … Godzilla (voice)- The Seaweed Monster (1978) … Godzilla (voice)- The Megavolt Monster (1978) … Godzilla (voice)- Attack of the Stone Creatures (1978) … Godzilla (voice)- The Eartheater (1978) … Godzilla (voice)- The Firebird (1978) … Godzilla (voice) 1976-
1979 Tarzan, Lord of the Jungle (TV Series) Phobeg- Tarzan and the White Elephant (1979) … (voice)- Tarzan and the Huntress (1979) … (voice)- Tarzan and the Future King (1979) … (voice)- Tarzan and the Soul Stealer (1979) … (voice)- Tarzan and the Drought (1979) … (voice)- Tarzan and the Land Beneath the Earth (1979) … (voice)- Tarzan and Jane (1979) … (voice)- Tarzan and the Sifu (1979) … (voice)- Tarzan and the Island of Dr. Morphos (1978) … (voice)- Tarzan and the Haunted Forest (1978) … (voice)- Tarzan and the Monkey God (1978) … (voice)- Tarzan and the Lost World (1978) … (voice)- Tarzan and the Space God (1978) … (voice)- Tarzan and the Spider People (1978) … (voice)- Tarzan and the Conquistadors (1977) … (voice)- Tarzan and the Amazon Princess (1977) … (voice)- Tarzan and the Beast in the Iron Mask (1977) … (voice)- Tarzan and the Colossus of Zome (1977) … (voice)- Tarzan and the Bird People (1977) … (voice)- Tarzan and the Sunken City of Atlantis (1977) … (voice)- Tarzan, the Hated (1976) … (voice)- Tarzan's Trial (1976) … (voice)- Tarzan and the Olympiads (1976) … (voice)- Tarzan and the Ice Creature (1976) … (voice)- Tarzan at the Earth's Core (1976) … (voice)- Tarzan and the City of Sorcery (1976) … (voice)- Tarzan's Rival (1976) … (voice)- Tarzan and the Knights of Nimmr (1976) … (voice)- Tarzan and the Land of the Giants (1976) … (voice)- Tarzan and the Strange Visitors (1976) … (voice)- Tarzan's Return to the City of Gold (1976) … Phobeg (voice)- Tarzan and the Graveyard of the Elephants (1976) … (voice)- Tarzan and the Forbidden City (1976) … (voice)- Tarzan and the Golden Lion (1976) … (voice)- Tarzan and the Vikings (1976) … (voice)- Tarzan and the City of Gold (1976) … Phobeg (voice)
1979 The Flintstones Meet Rockula and Frankenstone (TV Movie) Frankenstone (voice)
1979 The Plastic Man Comedy/Adventure Show (TV Series) Additional Voices (1979) (voice)
1978 Cowboysan (Short) Baddie
1978 Dinky Dog (TV Series) Additional Voices- Rockhead Hound/Tree's a Crowd (1978) … Additional Voices (voice)- Like It or Lamp It/Lochness Mess (1978) … Additional Voices (voice)- There's No Place Like Home/Buckingham Bow Wow (1978) … Additional Voices (voice)- Department Store Dinky/A Hop and a Dink (1978) … Additional Voices (voice)- Castaway Canine/Gondola, But Not Forgotten (1978) … Additional Voices (voice)- Sir Dinky Dog/First Prize Pooch (1978) … Additional Voices (voice)- Flabby Arms Farm/The Bow Wow Blues Band (1978) … Additional Voices (voice)- Dinky and the Caveman/Rinky Dinky (1978) … Additional Voices (voice)- Bad Luck Bow-Wow/A Hair of the Dog (1978) … Additional Voices (voice)- Camp Kookiehaha/Foggy Doggy (1978) … Additional Voices (voice)- Abominable Dinky/Phi Beta Dinky (1978) … Additional Voices (voice)- Dinky at the Circus/Dinky's Nose for News (1978) … Additional Voices (voice)- Dinky the Movie Star/Attic Antics (1978) … Additional Voices (voice)- Easel Does It/Dinky at the Bat (1978) … Additional Voices (voice)- Heap Cheap Motel/Bark in the Park (1978) … Additional Voices (voice)- To Boo or Not to Boo/Dinky, Ahoy (1978) … Additional Voices (voice)
1978 Challenge of the Superfriends (TV Series) Black Manta / Brainiac / Diamond Exchange Man / …- History of Doom/The Rise and Fall of the Super Friends (1978) … Brainiac / Black Manta (voice)- SuperFriends: Rest in Peace/Journey Through Inner Space (1978) … Brainiac / Black Manta / Diamond Exchange Man (voice)- Doomsday/Battle of the Gods (1978) … Black Manta (voice)- Fairy Tale of Doom/Batman: Dead or Alive (1978) … Brainiac / Black Manta (voice)- The Final Challenge/The Incredible Space Circus (1978) … Brainiac / Black Manta (voice)- Conquerors of the Future/Invasion of the Brain Creatures (1978) … Brainiac / Black Manta / Barlock (voice)- Swamp of the Living Dead/World Beneath the Ice (1978) … Brainiac / Black Manta (voice)- Revenge on Gorilla City/The Anti-Matter Monster (1978) … Brainiac / Black Manta / Gorilla Guard 1 (voice)- Secret Origins of the SuperFriends/Terror from the Phantom Zone (1978) … Brainiac / Black Manta (voice)- The Giants of Doom/The Beasts Are Coming (1978) … British Soldier (voice)- Monolith of Evil/Attack of the Vampire (1978) … Brainiac / Black Manta (voice)- Trial of the SuperFriends/The Pied Piper from Space (1978) … Brainiac / Black Manta (voice)- The Time Trap/Sinbad and the Space Pirates (1978) … Brainiac / Black Manta (voice)- The World's Deadliest Game/Battle at the Earth's Core (1978) … (voice, credit only)- Invasion of the Fearians/The Demons of Exxor (1978) … Brainiac / Black Manta (voice)- Wanted: The Superfriends/Rokan: Enemy from Space (1978) … Brainiac / Black Manta (voice)
1978 The Fantastic Four (TV Series) Ben Grimm / The Thing- Blastaar, the Living Bomb Burst (1978) … Ben Grimm / The Thing (voice)- Calamity on the Campus (1978) … Ben Grimm / The Thing (voice)- The Frightful Four (1978) … Ben Grimm / The Thing (voice)- The Diamond of Doom (1978) … Ben Grimm / The Thing (voice)- The Impossible Man (1978) … Ben Grimm / The Thing (voice)- The Fantastic Four Meet Doctor Doom (1978) … Ben Grimm / The Thing (voice)- The Menace of Magneto (1978) … Ben Grimm / The Thing (voice)- Medusa and the Inhumans (1978) … Ben Grimm / The Thing (voice)- The Olympics of Space (1978) … Ben Grimm / The Thing (voice)- The Mole Man (1978) … Ben Grimm / The Thing (voice)- The Phantom of Film City (1978) … Ben Grimm / The Thing (voice)- The Final Victory of Doctor Doom (1978) … Ben Grimm / The Thing (voice)- A Monster Among Us (1978) … Ben Grimm / The Thing (voice)
1978 Jana of the Jungle (TV Series) Montaro- Race for Life (1978) … Montaro (voice)- Suspicion (1978) … Montaro (voice)- Countdown (1978) … Montaro (voice)- The Sting of the Tarantula (1978) … Montaro (voice)- Dangerous Cargo (1978) … Montaro (voice)- The Invaders (1978) … Montaro (voice)- The Prisoner (1978) … Montaro (voice)- Rogue Elephant (1978) … Montaro (voice)- The Renegade (1978) … Montaro (voice)- The Animal Snatchers (1978) … Montaro (voice)- The Cordillera Volcano (1978) … Montaro (voice)- Katuchi Danger (1978) … Montaro (voice)- The Golden Idol of the Gorgas (1978) … Montaro (voice)
1978 Greatest Heroes of the Bible (TV Series) Goliath- David & Goliath (1978) … Goliath
1978 Yogi's Space Race (TV Series) – The Borealis Triangle (1978) … (voice)- Race Through Oz (1978) … (voice)- The Mizar Marathon (1978) … (voice)- The Spartikan Spectacular (1978) … (voice)- The Pongo Tongo Classic (1978) … (voice)- The Neptune 9000 (1978) … (voice)- The Saturn 500 (1978) … (voice)
1978 Fangface (TV Series) Additional Voices- Don't Abra When You Cadabra (1978) … Additional Voices (voice)- A Heap of Trouble (1978) … Additional Voices (voice)
1978 Goin' Coconuts Mickey
1978 Dr. Strange (TV Movie) Demon Balzaroth (voice, uncredited)
1978 Chico and the Man (TV Series) Bruno- Help Wanted (1978) … Bruno
1978 Man from Atlantis (TV Series) Canja- Scavenger Hunt (1978) … Canja
1978 Sugar Time! (TV Series) – Sugar to the Rescue (1978)
1978 Flintstones Little Big League (TV Movie) Police Officer (voice)
1977 Halloween with the New Addams Family (TV Movie) Lurch (as Itself)
1976-1977 The Six Million Dollar Man (TV Series) Bigfoot- Bigfoot V (1977) … Bigfoot- The Return of Bigfoot: Part 1 (1976) … Bigfoot
1977 The All-New Super Friends Hour (TV Series) Crag- Doctor Fright/Drag Race/Day of the Plant Creatures/Fire (1977) … (voice)- The Brain Machine/Joy Ride/Invasion of the Earthors/The Whirlpool (1977) … Crag (voice)
1977 Space Sentinels (TV Series) Agent Kronos- The Time Traveler (1977) … Agent Kronos (voice, uncredited)
1977 The Last Remake of Beau Geste Blindman
1977 Benny and Barney: Las Vegas Undercover (TV Movie) Jake Tuttle
1971-1976 McDonaldland (TV Series) Officer Big Mac- Getting There in Time (1976) … Officer Big Mac (voice)- Cookie Machine (1976) … Officer Big Mac (voice)- Heading for McDonald's (1973) … Officer Big Mac (voice)- Paddy Wagon (1972) … Officer Big Mac (voice)- McDonald Land (1971) … Officer Big Mac (voice)
1976 The Bionic Woman (TV Series) Bigfoot- The Return of Bigfoot: Part 2 (1976) … Bigfoot
1976 Harry and Walter Go to New York Leary
1975 The Intruder
1975 Poor Pretty Eddie Keno
1974 Thunder County Cabrini
1974 Planet Earth (TV Movie) Isiah
1973 The Slams Glover
1973 The Addams Family (TV Series) Lurch- Boola Boola (1973) … Lurch- Left in the Lurch (1973) … Lurch- The Addams Family in New York (1973) … Lurch
1973 The Harrad Experiment Diner Patron (uncredited)
1973 Genesis II (TV Movie) Isiah
1973 Hec Ramsey (TV Series) Mountain Man Pete- Mystery of the Yellow Rose (1973) … Mountain Man Pete
1973 Banacek (TV Series) Jerry Crawford- Ten Thousand Dollars a Page (1973) … Jerry Crawford
1972 Catch the Black Sunshine Striker
1972 Ironside (TV Series) Wrestler- Who'll Cry for My Baby (1972) … Wrestler
1972 The Limit Big Donnie
1972 The New Scooby-Doo Movies (TV Series) Lurch- Wednesday Is Missing (1972) … Lurch (voice)
1970 Bonanza (TV Series) Garth- Decision at Los Robles (1970) … Garth
1969 Blaze Glory (Short) Voices (voice)
1969 Butch Cassidy and the Sundance Kid Harvey Logan
1969 Mackenna's Gold Hachita
1968-1969 The New Adventures of Huckleberry Finn (TV Series) Injun Joe / Xaon, the All-Powerful Khan / Elephant Rider / …- All Whirlpools Lead to Atlantis (1969) … Injun Joe (voice)- The Conquistador Curse (1969) … Injun Joe (voice)- Strange Experiment (1969) … Injun Joe (voice)- Prophecy of Peril (1969) … Injun Joe / Xaon, the All-Powerful Khan / Elephant Rider (voice)- Son of the Sun (1969) … Injun Joe (voice)- The Jungle Adventure (1969) … Injun Joe (voice)- Mission of Captain Mordecai (1969) … Injun Joe (voice)- Menace in the Ice (1968) … Injun Joe (voice)- The Ancient Valley (1968) … Injun Joe / Mountain Leader (voice)- Hunting the Hunter (1968) … Injun Joe (voice)- The Eye of Doorgah (1968) … Injun Joe (voice)- Castle of Evil (1968) … Injun Joe (voice)- The Gorgon's Head (1968) … Injun Joe / Guru (voice)- The Last Labor of Hercules (1968) … Injun Joe (voice)- Pirate Island (1968) … Injun Joe (voice)- The Little People (1968) … Injun Joe / Head Savage (voice)- The Curse of Thut (1968) … Injun Joe (voice)- The Terrible Tempered Kahleef (1968) … Injun Joe (voice)- Huck of La Mancha (1968) … Injun Joe (voice)- The Magic Shillelah (1968) … Injun Joe (voice)
1966-1968 Space Ghost (TV Series) Metallus / Moltar- The Molten Monsters of Moltar/Two Faces of Doom/The Final Encounter (1968) … Metallus / Moltar (voice)- The Meeting/Clutches of Creature King/The Deadly Trap (1968) … Metallus (voice)- The Web/The Sacrifice/Homing Device (1966) … Metallus (voice)
1968 Mannix (TV Series) Felipe Montoya- To Kill a Writer (1968) … Felipe Montoya
1968 Tarzan (TV Series) Sampson- Jungle Ransom (1968) … Sampson
1968 I Dream of Jeannie (TV Series) Hamid / Habib- Please, Don't Feed the Astronauts (1968) … Hamid- Genie, Genie, Who's Got the Genie?: Part 3 (1968) … Habib
1968 Daniel Boone (TV Series) Gentle Sam- The Scrimshaw Ivory Chart (1968) … Gentle Sam
1967 Fantastic Four (TV Series) Galactus- Galactus (1967) … Galactus (voice, uncredited)
1967 Insight (TV Series) The Jury- Fat Hands and a Diamond Ring (1967) … The Jury
1967 Birdman (TV Series) Meteor Man (voice, uncredited)
1967 Super President (TV Series) Spy Shadow (voice)
1967 Mr. Terrific (TV Series) Bojo- Stanley Joins the Circus (1967) … Bojo
1967 The Beverly Hillbillies (TV Series) Mr. Ted- The Dahlia Feud (1967) … Mr. Ted
1967 Laredo (TV Series) Monte- The Small Chance Ghost (1967) … Monte
1967 Jack and the Beanstalk (TV Movie) The Giant (voice)
1967 The Monroes (TV Series) Teddy Larch- Wild Bull (1967) … Teddy Larch
1967 The Phyllis Diller Show (TV Series) Maxie- Portrait of Krump (1967) … Maxie
1967 The Man from U.N.C.L.E. (TV Series) Edgar- The Napoleon's Tomb Affair (1967) … Edgar 1966-
1967 Star Trek: The Original Series (TV Series) Gorn / Balok's Puppet / Ruk- Arena (1967) … Gorn (voice, uncredited)- The Corbomite Maneuver (1966) … Balok's Puppet (voice, uncredited)- What Are Little Girls Made Of? (1966) … Ruk
1966 Batman (TV Series) Lurch- The Penguin's Nest (1966) … Lurch (uncredited)
1966 Lost in Space (TV Series) Slave- The Thief from Outer Space (1966) … Slave
1966 The Girl from U.N.C.L.E. (TV Series) Tullio- The Montori Device Affair (1966) … Tullio
1966 Frankenstein, Jr. and the Impossibles (TV Series) Frankenstein, Jr. (voice)
1964-1966 The Addams Family (TV Series) Lurch- Ophelia's Career (1966) … Lurch- Lurch's Grand Romance (1966) … Lurch- The Addams Policy (1966) … Lurch- Lurch's Little Helper (1966) … Lurch- Cat Addams (1966) … Lurch- Addams Cum Laude (1966) … Lurch- Ophelia Visits Morticia (1966) … Lurch- Morticia, the Decorator (1966) … Lurch- Happy Birthday, Grandma Frump (1966) … Lurch- Pugsley's Allowance (1966) … Lurch- Ophelia Finds Romance (1966) … Lurch- The Great Treasure Hunt (1966) … Lurch- Fester Goes on a Diet (1966) … Lurch- Morticia and Gomez vs. Fester and Grandmama (1966) … Lurch- Uncle Fester, Tycoon (1965) … Lurch- Christmas with the Addams Family (1965) … Lurch- Morticia's Dilemma (1965) … Lurch- Portrait of Gomez (1965) … Lurch- Gomez, the Cat Burglar (1965) … Lurch- Feud in the Addams Family (1965) … Lurch- Gomez, the Reluctant Lover (1965) … Lurch- Morticia, the Sculptress (1965) … Lurch- Morticia, the Writer (1965) … Lurch- Halloween – Addams Style (1965) … Lurch- Cousin Itt's Problem (1965) … Lurch- Gomez, the People's Choice (1965) … Lurch- Morticia Meets Royalty (1965) … Lurch- Morticia's Romance: Part 2 (1965) … Lurch- Morticia's Romance: Part 1 (1965) … Lurch- My Fair Cousin Itt (1965) … Lurch- The Winning of Morticia Addams (1965) … Lurch- Lurch, the Teenage Idol (1965) … Lurch- Cousin Itt and the Vocational Counselor (1965) … Lurch- Uncle Fester's Toupee (1965) … Lurch- Progress and the Addams Family (1965) … Lurch- Morticia's Favorite Charity (1965) … Lurch- My Son, the Chimp (1965) … Lurch- The Addams Family and the Spaceman (1965) … Lurch- Morticia, the Breadwinner (1965) … Lurch- Lurch and His Harpsichord (1965) … Lurch- Crisis in the Addams Family (1965) … Lurch- Thing Is Missing (1965) … Lurch- Amnesia in the Addams Family (1965) … Lurch- The Addams Family in Court (1965) … Lurch- Cousin Itt Visits the Addams Family (1965) … Lurch- The Addams Family Splurges (1965) … Lurch- Uncle Fester's Illness (1965) … Lurch- Mother Lurch Visits the Addams Family (1965) … Lurch- The Addams Family Meets the Undercover Man (1965) … Lurch- The Addams Family Meets a Beatnik (1965) … Lurch- Art and the Addams Family (1964) … Lurch- Lurch Learns to Dance (1964) … Lurch- Morticia, the Matchmaker (1964) … Lurch- The Addams Family Meet the VIPs (1964) … Lurch- Wednesday Leaves Home (1964) … Lurch- The New Neighbors Meet the Addams Family (1964) … Lurch- Green-Eyed Gomez (1964) … Lurch- Halloween with the Addams Family (1964) … Lurch- Morticia Joins the Ladies League (1964) … Lurch- The Addams Family Tree (1964) … Lurch- Gomez, the Politician (1964) … Lurch- Fester's Punctured Romance (1964) … Lurch- Morticia and the Psychiatrist (1964) … Lurch- The Addams Family Goes to School (1964) … Lurch 1959
1959 The Angry Red Planet Martian (voice, uncredited)