Last night, Mander and I attended the Tegan and Sara concert at the Lincoln Theater in Columbus Ohio. I wish I could say that I am really cool and I first heard them in a really cool way. However, that is not the case. I have loved the duo since I first heard them in 2005 as the underlying music to the (then) new show Grey's Anatomy.
The duo recently released a new CD, "Hey, I'm Just Like You" in tandem with a new memoir "High School". The music was written when they were teenagers and never released. During the night, they would alternate between reading excerpts from the book, showing video they found of themselves from their high school years and singing songs (both from the new CD and older songs).
Lincoln Theater is a smaller, more intimate venue. At the beginning of the evening, the duo asked everyone to put their phone or any recording device away. They promised they would allow them back out later in the night. But they wanted to be in the moment, they wanted us to be in the moment and they wanted no distractions. They kept their promises. Here is the video as they told us it was ok to take out our phones and do what we all were wanting desperately to do.
It was everything I could have wanted. They sang stripped down versions of their music. Their feelings were raw and they laid it all out on the stage for us. They gave us a glimpse into their history, gave us a better understanding of how they developed into the duo they have become.
It was great. I would highly recommend to anyone who is able to see them live to do so, they will not disappoint.
A little extra on the duo:
Tegan Rain Quin and Sara Keirsten Quin are identical twins who form the Canadian indie pop duo: Tegan and Sara. They have released nine studio albums, winning a Grammy for Get Along. Their ninth album, Hey, I'm Just Like You was released in Sep 2019 and I am seeing them on tour which supports the release of both that album and their new memoir High School.
In 1997, at the age of 15, the duo put together a band and called it Plunk. Using their high school's recording studio, they put together two demo albums. A solid break came for them in 1998 when they won Who Is In Your Band? and took the winning proceeds to pay for a professional demo under the name "Sara and Tegan".
When I saw earlier this year that they intended to drop a new album, I started to actively watch for a potential tour to support their new work. In a great twist of fate, I saw a posting on the day that tour tickets were dropping for their Columbus show. I immediately went to the site and was able to secure tickets that were not in the nosebleed section. The new music from Hey, I'm Just Like You consists of songs they wrote as teenagers. Three days prior to the album's release they also released a book called High School. Yes, I picked it up to read.
They organized the Tegan and Sara Foundation to fight for economic justice, health and representation for LGBTQ Girls and Women. Click here: https://www.teganandsarafoundation.org/
I really am not ashamed of how I found them. I still listen to their music 15 years later. I also still watch Grey's. Where Does The Good Go appeared on a favorite TV show, Grey's Anatomy during its first season. It carried a series of heartbreaking scenes where we lost Elizabeth Fallon, Ellis Grey's scrub nurse.
Also in Season One, who could forget when Meredith tried to pelt Alex with her tiny ineffectual fists? The music that carried us through that scene was theirs as well: I Won't Be Left.
And when the psychic told Izzie that her cupcakes were missing one tablespoon of coconut extract? That would be Fix You Up playing in the background. I hadn't stopped to think of how many big episodes they were a part of. Especially Season One episodes when the show was fresh and I cried every time it was on!
Their music would return in Season Four as Call It Off played when the bastard McDreamy decided to move on to a scrub nurse…
When I unexpectedly scored tickets, I immediately went down the rabbit hole of YouTube videos, starting with their NPR Tiny Desk Concert!
SET LIST:
Stop Desire
Boyfriend
100x
Closer
MUSICIANS: Tegan Quin (Vocals); Sara Quin (Vocals); Gabrial McNair (Piano); Brendan Buckley (Drums); Eva Gardner (Bass)
CREDITS: Producers: Bob Boilen, Josh Rogosin, Niki Walker; Audio Engineer: Josh Rogosin; Videographers: Niki Walker, Colin Marshall, Nicole Boliaux; Production Assistant: Anna Marketti; Photo: Raquel Zaldivar/NPR.
In addition to the NPR video, there were also two videos that showed them honoring another musician, Pink:
The Venue: The Lincoln Theater in Columbus OH
Click here for venue website: https://www.lincolntheatrecolumbus.com/
Our seats are ORCH L, Row L, Seats 1 and 3.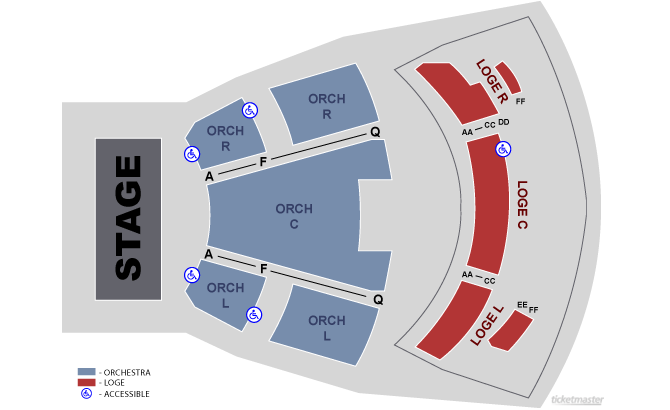 Event Info
HIGH SCHOOL chronicles Tegan and Sara Quin's teenage years during the height of grunge and rave culture in the 1990s in Calgary, Alberta, Canada. Before they were celebrated recording artists and LGBTQ+ icons, they were twin sisters growing up down the hall from one another, struggling to figure out their identities, their sexuality, and their futures. Bringing together the fashion and music of the late 90s to create a colorful backdrop to their (mis)adventures, Tegan and Sara pack HIGH SCHOOL with the discordant, difficult and dizzying experiences that informed the people they would become. The memoir is a bravely honest account of the drugs, alcohol, music and relationships they each explored in their formative years, telling for the first time the origin story of these two extraordinary sisters.
$1 per ticket sold will support Tegan and Sara Foundation, which fights for health, economic justice, and representation for LGBTQ+ girls and women.