On 14 June 1905 (114 years ago tomorrow), my Great Grandmother, Erzsébet Taraczkozy arrived in the United States with her sons Bela and Pista.  Her age is noted as 24, her ethnicity Magyar.  She traveled to the port of Bremen from Hungary to sail to New York, New York USA to join her husband and start their life in America.
I have often thought in awe of how this petite woman, who did not speak English, made her way across the ocean among strangers with two toddlers (ages three and two).  What fortitude she must have possessed.  What determination.
I found her on the passenger and crew list for the S.S. Grosser Kurfürst.
I always struggle with trying to read the writing on those documents.  Think about it – the hundreds of immigrants pouring off the boat and the handful of people who do not speak their language but are in charge of recording their stats.  Now, armed with the name of the ship, I decided to search for images of the vessel.  What I found was a treasure trove of postcards for sell from the various ocean liners who carried passengers during that time.
A scene from the promenade deck:

A picture of the vessel: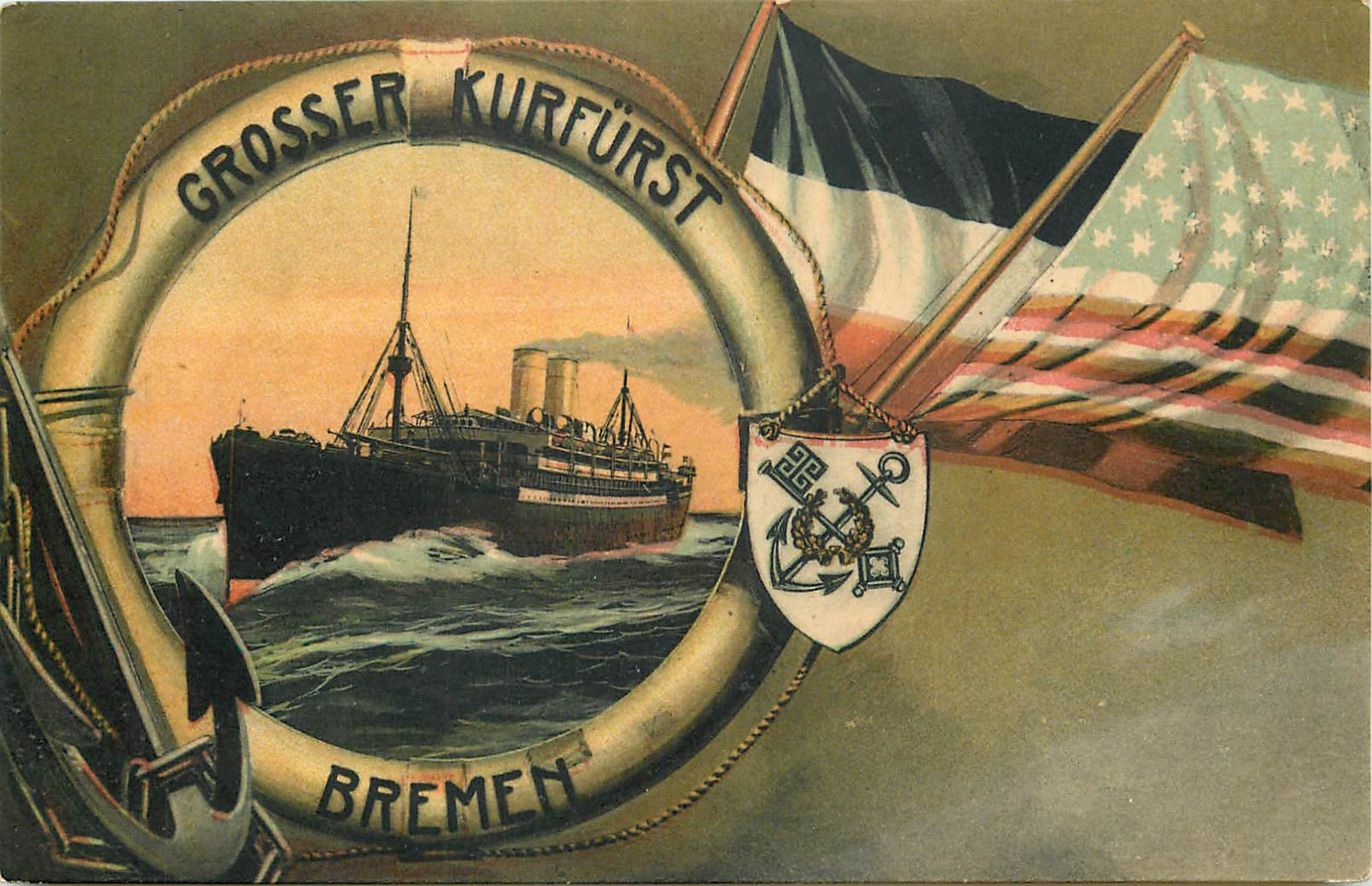 A depiction of the vessel among others in port: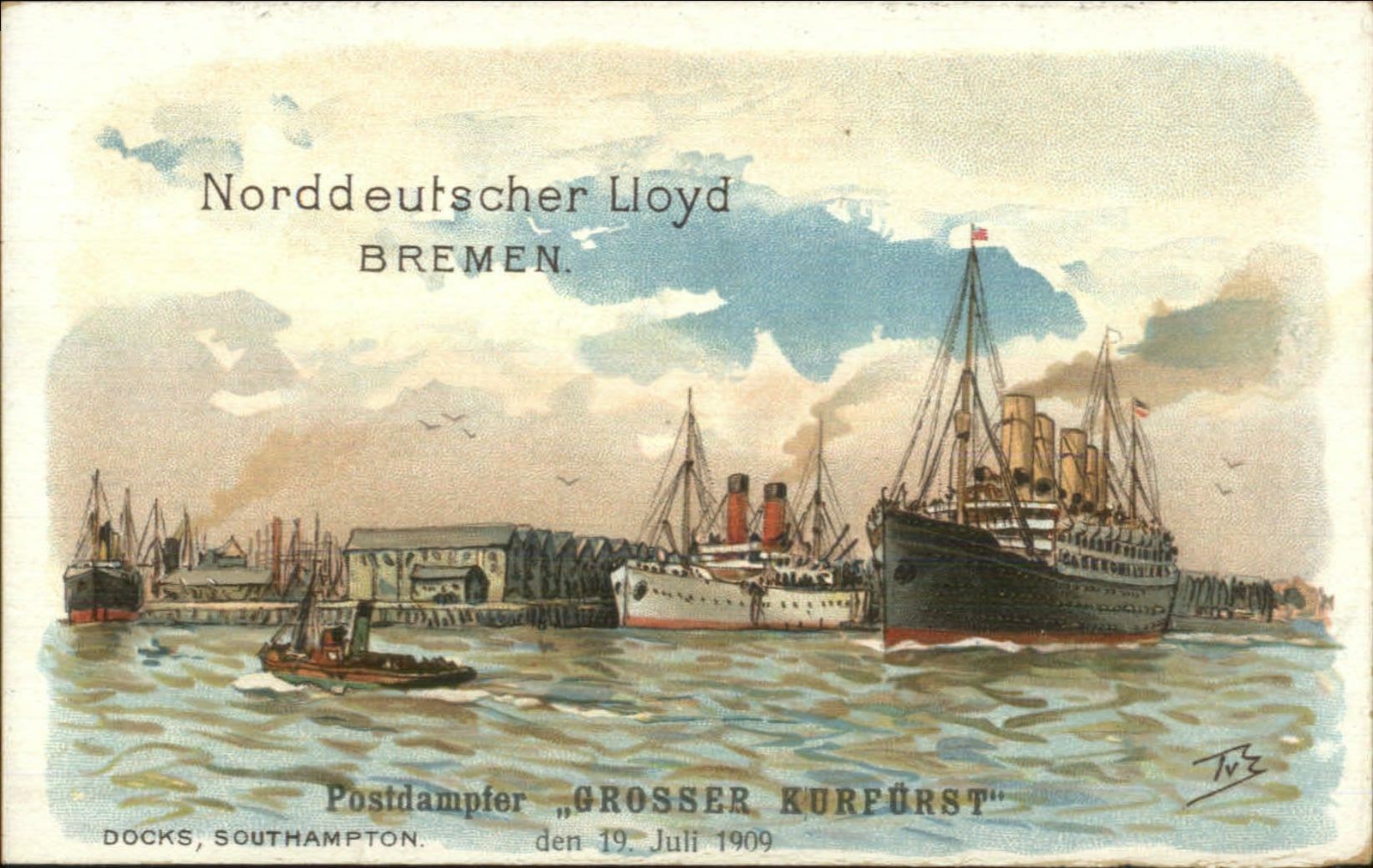 A depiction of the vessel at sea: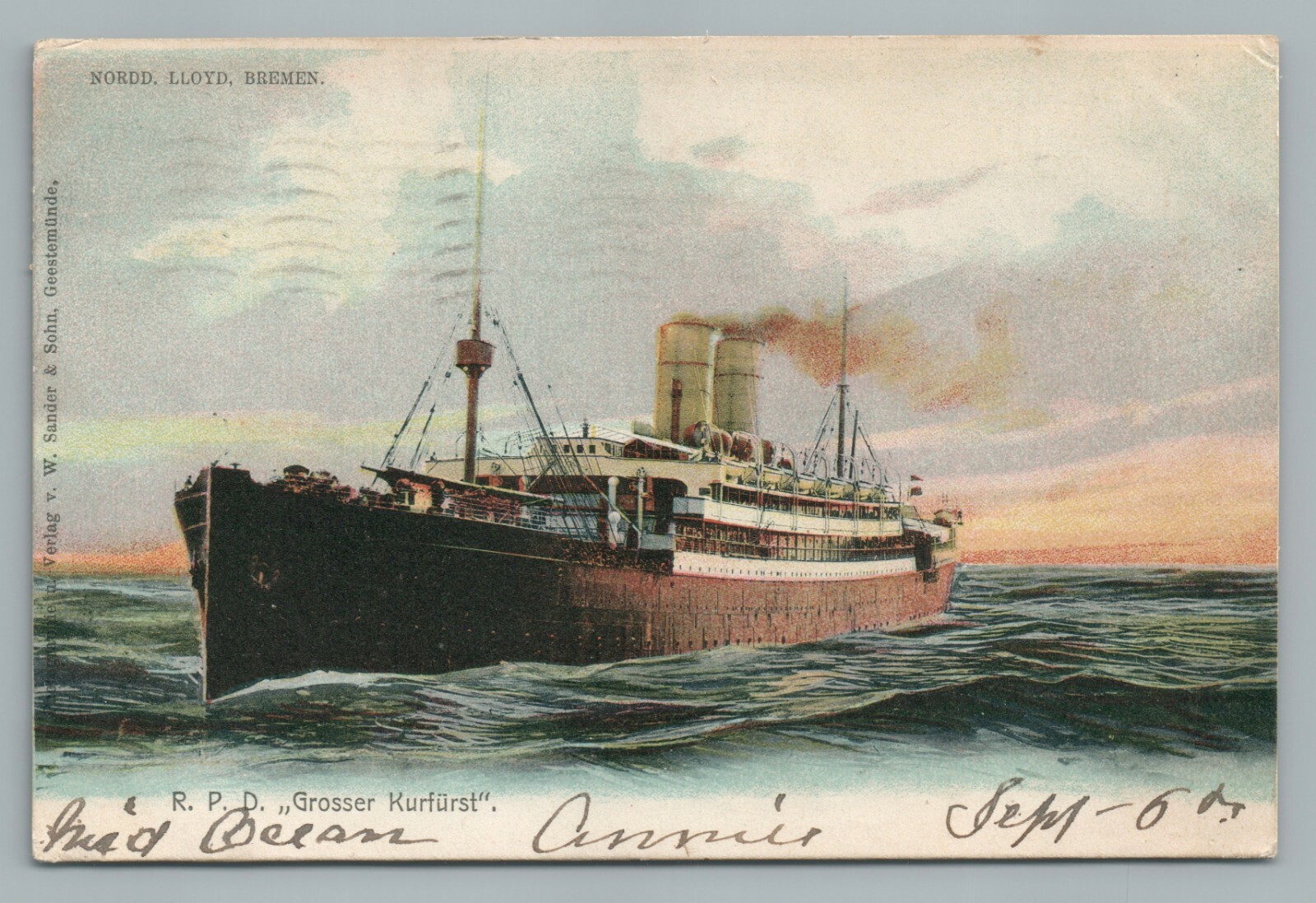 The seller notes that the man in the upper left corner of this postcard is the actual captain of the vessel.  It doe snot know the date so it is very unlikely that this was the specific man who brought my Great Grandma to these shores.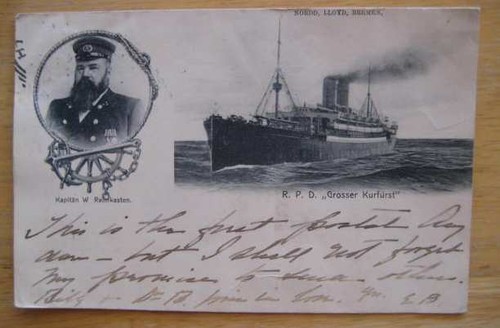 Another item I found on eBay is the itinerary for a cruise aboard the ship in February 1909.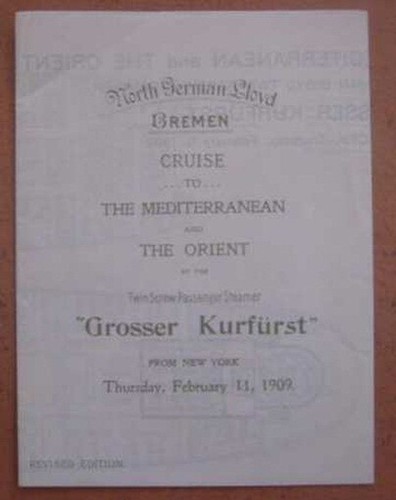 The passenger list would have been kept in a book that looks like this:
The archives I found for the manifest noted that the pages included Castle Garden and Ellis Island.  The majority of us are familiar with Ellis Island. However, I did not know Castle Garden reference.  For more reading on that landing location, click HERE.
I will be in the area of Castle Garden (now Fort Clinton, next to where the Ellis Island tour ferry is located) next week.  I plan to take one of the afternoon tours and ask ALL of the pertinent questions.
I wish I could have known her so I could have heard her stories.  But I am sure that even though she was small in stature, she was large in tenacity!