Colonel Ruby Bradley (December 19, 1907-May 28, 2002) was born near Spencer, WV. She graduated from Glenville State Teachers College and taught for four years in one-room schools in Roane County.
In 1933 she graduated from Philadelphia General Hospital School of Nursing as a surgical nurse and a year later joined the Army Nurse Corps. She served at Walter Reed General Hospital until she was assigned to Station Hospital at Fort Mills on the Philippine Islands in Feb 1940. In 1941 she transferred to Camp John Hay on the island of Luzon. Within hours of Japan bombing Pearl Harbor, they also bombed American defenses in the Philippines.
Three weeks later, Bradley was captured and spent more than three years as a prisoner of war in three different camps.
At Santo Tomas Internment Camp in Manila, Bradley and several other captive nurses established a clinic to care for the sick and wounded prisoners. Bradley assisted in more than 230 major surgeries and delivered 13 American babies while a prisoner. When American troops liberated the camp in February 1945, Bradley weighed 86 pounds.
Bradley was a combat nurse in the Korean War, where she served on the front lines in evacuation hospitals. On one occasion, she refused to leave until she had loaded onto a plane all the sick and wounded while surrounded by Chinese snipers. She was the Eighth Army's chief nurse from 1950 to 1953. Bradley became a colonel in 1958. She retired from the Army in 1963 but remained a nurse.
Colonel Bradley was one of the most decorated women in U.S. military history and the nation's most decorated female veteran. Her record included 34 medals and citations of bravery, most notably two Legion of Merit medals, two Bronze Stars, and a U.N. Korean Service Medal with seven battle stars. Bradley left Korea with a full-dress honor guard ceremony, the first woman to receive such a salute. She also received the Florence Nightingale Medal from the International Red Cross. Her hometown of Spencer recognized her with a parade and many tributes during ''Ruby Bradley Day'' in September 1991.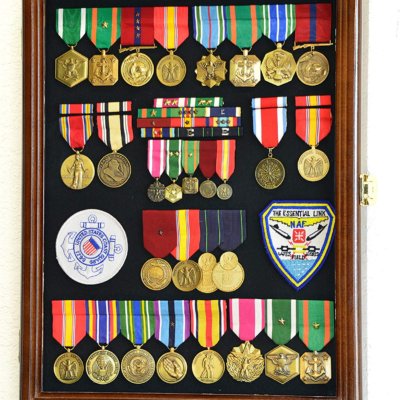 After Bradley's death in a nursing home in Hazard, Kentucky, she was buried in Arlington National Cemetery.
She is buried in Arlington National Cemetery.
Plot: Section 21, Site 318
For more information, here are a few suggested links: