Warning: If you live under a rock and haven't seen Game of Thrones, this is your spoiler warning. If you are offended by language, actions, nudity, war, violence – well, this is ALSO a spoiler warning for those things. 
Check my archives, I have a blog with pictures of puppies and kittens just for you. 
After listening to the audible of book one of Game of Thrones, I think I will give season one of the show another go for a good comparison.  These will be more of a recap for me, with a few sprinkles of judging.
The series is based on A Song of Ice and Fire by George R. R. Martin
Ep One: Winter Is Coming / Air Date: 17 April 2011 / Runtime: 62 min
I will give it to George R. R. Martin and the GoT TV series creators – it is amazing how quickly I was totally ok with a character meeting his demise. Waymar Royce, you won't be missed.  There are some great shots of Will's up close face though.  While listening to on Audible, I did not picture Royce as this actor (I had forgotten him, to be honest).
Oh, well, now that's effed up.  This closeup of Will: his was the face I saw in my mind as the book played.
Opening credit locations: King's Landing, Winterfell, The Wall, Pentos  and that is it. All we get of the ring is the Wolf killing the Stag. It is amazing to re-watch this and see that the first opening was so brief.
This would be the first time we saw the sun and rotating rings.  To slow down for a moment and take in the beauty of the opening credits and how much work and effort went into creating the title sequence for every episode, it is just awe inspiring.
The theme music that accompanies the title sequence was composed by Ramin Djawadi, an Iranian-German score composer.  He would win Emmy's for his music on the show in both 2018 and 2019.
I enjoyed seeing the banners flying as they encircle Will.  These are the small details that I pay more attention to in the book because of GRRM's descriptive nature. I think I will like paying attention to these details closer this go around with the TV series.  Being somewhat hearing impaired, there are some things that I missed the first go around that I plan to keep my eye (or ear) out for during this re-watch.
Ah, the Starks.  All of them are alive and in Winterfell. I truly loved this scene with Arya shooting the arrow to best Bran.  When she chased around trying to watch the royals approach while perched above the gates, it was her innocent look that captured my attention for a moment.  By the gods, how she would grow and change across the course of this series.  I hope to take this photo here and compare it to how she looks in the finale. 
I am reminded that I was never a fan of Catelyn Stark.  I dislike her in the books, I dislike her on the show.  However, Michelle Fairley plays her masterfully.  What I do love is the sense of "family" immediately displayed among the siblings.  We will only see them all together like this in one single episode. 
In the scene with the dire wolf pups, Jon convinced Ned to keep them for each of the children. Jon, without knowing, gave each of them their best shot at protection (no matter how short lived).
Oh I forgot there was a burial scene for John Arryn! "What if John Arryn told someone…" Oh the intrigue!
The scene where Catelyn walks through Winterfell, planning for the arrival of the royal party, she states that there needs to be plenty of candles in Tyrion's room because he likes to read. I find this small detail very endearing.
Further along, she catches Bran running the rooftops and when confronted she tells him that she knows when he is lying because he looks at his feet.
Watching the royal family arrive, one can only marvel at how vast the props department would have to be on this show! They could only be rivaled by the costumers!
This is a nice Q&A years after season one where they discuss creating the world of GoT
Mark Addy is the perfect casting for King Robert Baratheon. I easily can see his face while listening to the books. I find that the Stark children change in my mind during the reading of the pages.  Wait, I forgot that Tyrion was blond in the first season!  Which aligns with the books but is just startling in contrast to the final seasons.
Emilia Clarke is a perfect casting, as is Harry Lloyd.  Viserys is a character I wanted to punch in the face within a few seconds into his very first scene.  Emilia as Daenerys is just stunning. I would love to have the tiled bath in this scene!! It is beyond gorgeous!  While listening to the book, the character of Daenerys has all of her inner thoughts available to the reader (as well as her actions).  I have a deeper appreciation for the character through listening to the books because her thoughts add logic to some of her actions/intentions. 
Hey there Aquaman!
"So take me with you when you go back." Words that would begin the arc of a main character from beginning to end!
The Feast!  Wow, that hair. The Force is strong with Cersei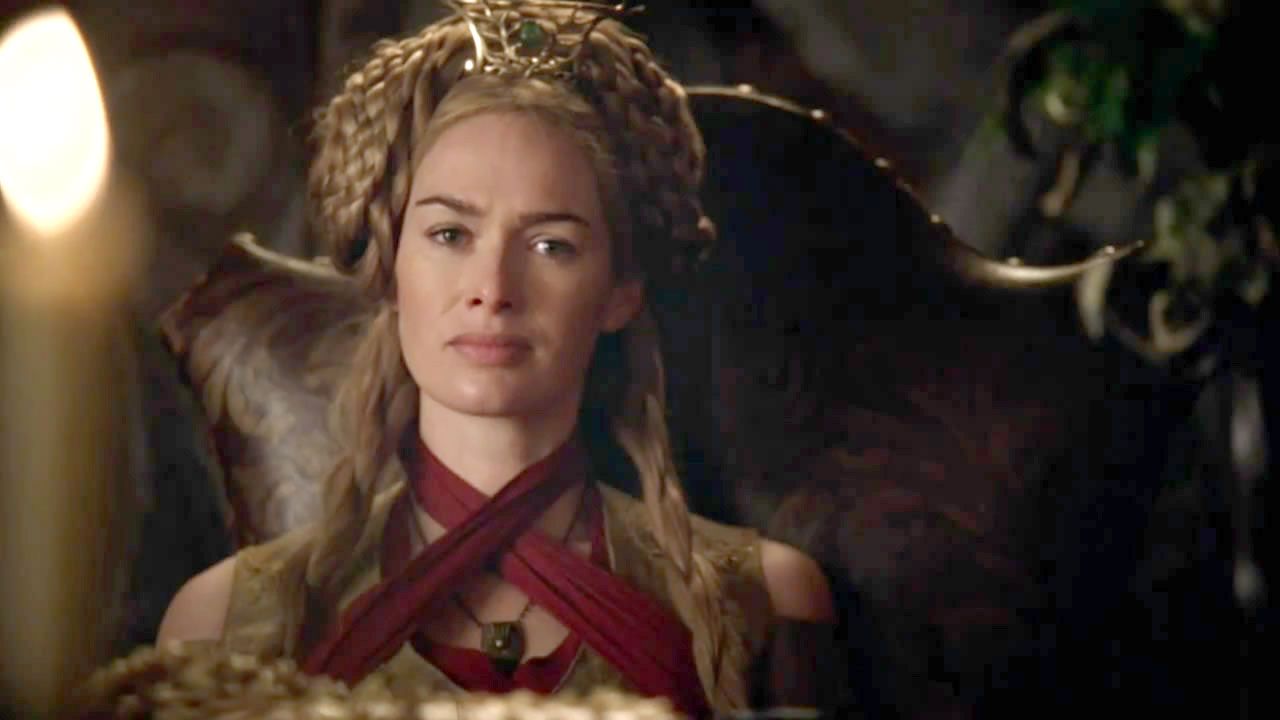 I have thought, while reading the book, that Catelyn is the reason Ned is dead, why Rob is dead and well… her taking Tyrion captive could have been the reason her family was torn apart and war brought to the kingdom.  Don't @ me… you know it's true.
I am constantly reminded, while watching this episode, of the age differences between book characters and show characters.
The eggs!!  I would like a set of these for my library… 
"There is no word for Thank You in Dothraki"
I like the book's wedding night so much better than the show's.  The book version of the character Daenerys allowed me to see her as a stronger character.  The show is unable to portray her inner fortitude.
To know of the friendship, anger, love, angst, that Jorah would have starting from this moment forward.  All because he loved a queen that looked like his wife of days long passed. 
"The things I do for love."  Those are words that will come back to bite you in the arse!
Oh shit, Bran the Broken!
At the end of Episode 1, my thoughts are:
How amazing the scene sets are, the costumes, the armor. What an undertaking on set production this show was.  The set was, in itself, a character to be reckoned with.  The casting was, by far, perfect.
Hate Catelyn
Love Arya
Love to hate Cersei
This is a stunning image from the episode. Heavy the mind of the just man.
Also, this image of Winterfell, you can see the godswood in full autumn bloom.  That is definitely a confirmation that Winter IS Coming!
Nina Gold was the casting director for Game of Thrones. Kudos Nina! Kudos!
https://www.theguardian.com/news/2018/apr/26/game-of-thrones-the-crown-nina-gold-casting-director